"The Boardroom" is the small building at the entrance to Kingsley Cemetery, constructed in traditional "Cheshire brick" style in 1896 most likely from materials originating from Kingsley and used at one time as a place to hold Parish Council meetings.
Under guidance from Councillor Sue Billows work has been ongoing over the last few months to reinstate the building to its former use and as an official office of Kingsley Parish Council.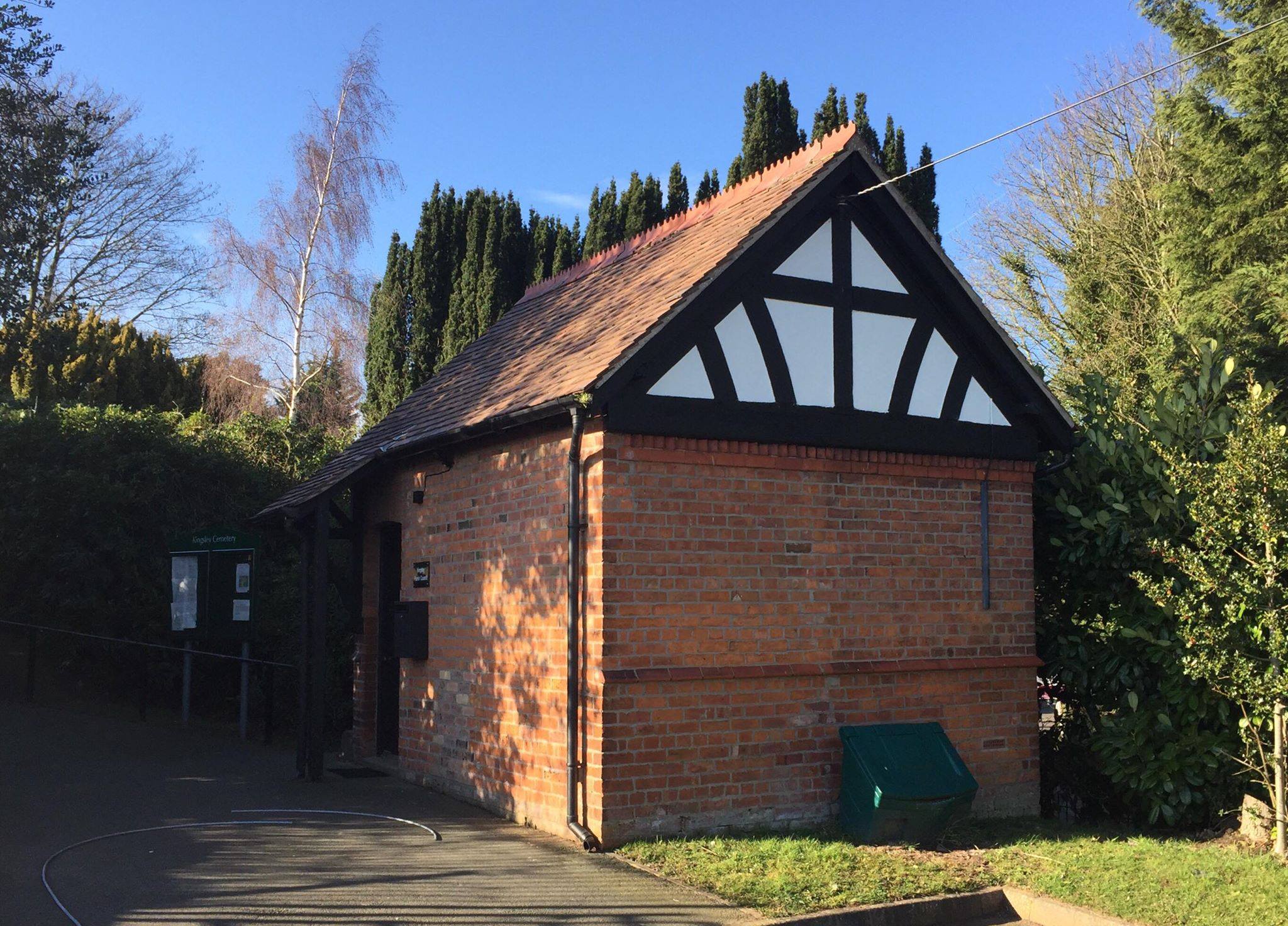 Councillor Sue Billows stated:

The Parish Council is delighted to announce that we now have an office in the village.
Our Parish Clerk will be available there on the first, second and fourth Friday of the month as well as the 3rd Tuesday of the month  – We will get a timetable posted on the notice boards around the village and details added to the Kingsley Website.
This is the first step forward in providing the village with a point of contact and improving access to YOUR Parish Council Services and a mailbox has been installed for any letters or communications to the Parish Council.
Our village PCSO will be holding Surgeries at the Boardroom with dates to be advised in due course. 
It is hoped that we will be able to set up Parish Councillor & Borough Councillor Surgeries where you can meet and discuss your issues and concerns.
The facility will also enable us to manage the Cemetery Regulations under The Local Authorities Cemeteries Order.  In 2018 we had the Cemetery digitally mapped and electronic access to that resource will be installed in the Boardroom.
More information will follow soon.
Address
Kingsley Parish Council,
The Boardroom,
Hollow Lane,
Kingsley,
Cheshire,
WA6 8EF.
Opening Hours
The Parish Clerk will be available at the following times:
The first, second and fourth Friday of the month between 09.00am and 3.00pm
The third Tuesday of the month between 3.00pm and 6.30pm
Parish Council Meetings
Parish Council Meetings will continue to be held at the Community Centre as the Boardroom is not large enough to provide a meeting venue for full Council meetings and attendees. However, it is hoped that smaller committee meetings and groups will be able to meet there.