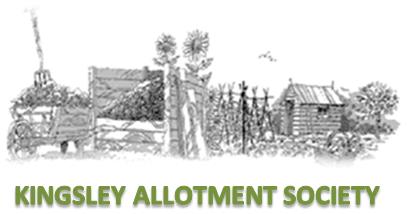 Welcome to Kingsley Allotment Society
With Brexit and the climate crisis in the news not only is it more important than ever to reduce your food miles, reduce packaging and improve your health by getting outside and growing your own fruit and vegetables locally, but it's also an opportunity to get to know people in the village. 
We now have 3 small starter plots available (1/3 the size) for people who just want to have a go and have no experience. There is always the option to move to a bigger plot if they find they need more space so why not get in touch?
History
Kingsley Allotment Society was formed in 2009 as an off-shoot of Kingsley Transition Initiative as a means of turning some local farm land into 17 much needed plots for the people of Kingsley to grow on. The plots are very fertile and occasionally become available. Please contact us for further details or to get added to our waiting list.
Contact Details
For further details on availability and costs please contact:
Hilary Miller at This email address is being protected from spambots. You need JavaScript enabled to view it.