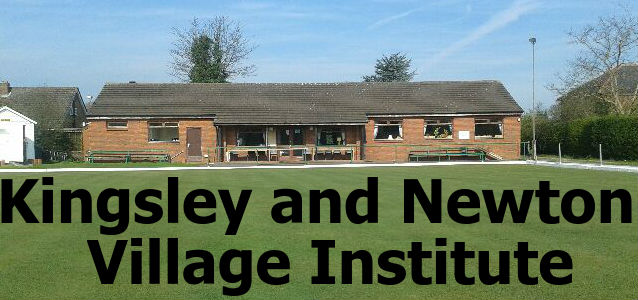 Press Release
Funding approved for refurbishment of Village Hall at Kingsley & Newton Village Institute, Top Road, Kingsley, Cheshire.
The people of Kingsley are to get an extensive refurbishment of their Village Institute building thanks to a £32,830 grant from funding body WREN.
The money, awarded by WREN's FCC Community Action Fund, will be used to provide a new gas-fired central heating system; an electrical upgrade throughout the building; loft and cavity wall insulation; replacement of the roofline, and new windows and doors throughout. All of this will improve energy efficiency at the Institute.
Steve Roberts, KNVI Chairman, believes the improved facility will benefit the people of Kingsley. He says : "This project will be of real benefit to the people of Kingsley. It is fantastic that WREN has awarded us this money and we are looking forward to the improvements taking shape over the next few months"
WREN is a not-for-profit business that awards grants for community, biodiversity and heritage projects from funds donated by FCC Environment through the Landfill Communities Fund.
Richard Smith, WREN's grant manager for Cheshire, says: "It's always nice to see something we have funded start to take shape. We're delighted to be supporting such a worthwhile project and look forward to it benefitting families and community groups across Kingsley."
Mr Roberts hopes that the improved facilities will be in use by the 2017 May Bank Holiday.
END
For further press information please contact Steve Roberts, This email address is being protected from spambots. You need JavaScript enabled to view it. or Tel. 01928 788186

Notes to editors: